Tự hào với nhiều bãi biển đẹp trên Biển Đông và nhiều con đường thủy nội địa hấp dẫn, Hội An là sự hòa hợp tuyệt vời giữa phong cách cổ kính, truyền thống và hiện đại. Chỉ cách Sân bay Quốc tế Đà Nẵng khoảng nửa giờ lái xe, đô thị cổ Hội An cung cấp các tiện nghi nghỉ dưỡng đa dạng, từ những khu nghỉ mát 5 sao sang trọng đến những dịch vụ lưu trú mang phong cách cổ kính. Chúng tôi muốn giới thiệu với bạn một trong những điểm tham quan, lưu trú mới và cũng là một điểm nghỉ dưỡng yên bình tại Hội An, Biệt Thự Thiền – Zen Boutique Villa Hoi An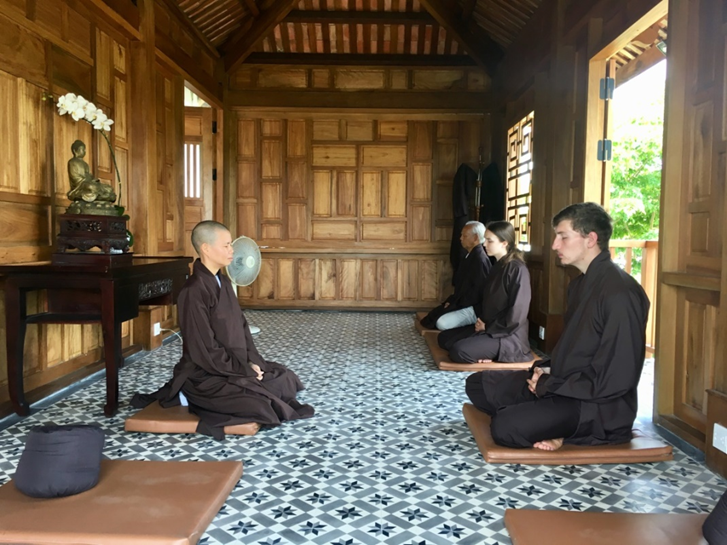 Biệt thự Du lịch Thiền tọa lạc ngay tại trung tâm thành phố Hội An, nhưng lại được bao quanh bởi cánh đồng lúa xanh rì, từ ban công phòng, du khách có thể nhìn thấy thấp thoáng được con đường dẫn đến Làng rau Trà Quế và bãi biển thơ mộng An Bàng, hoặc du khách cũng có thể sử dụng xe đạp để dạo quanh khu phố cổ, đến những khu vực làng nghề truyền thống và làng quê êm đềm.
ZenVilla was envisioned and designed with the philosophy that tourists in the area have many more sights and activities than they could ever hope to partake of during even a month-long sojourn. Their visit could very well become a whirlwind of rushing from one attraction to another. The Zen Villa was designed to be an oasis of peace and harmony, where guests can just relax and unwind between activities, where they can be totally at peace, and perhaps even experience some of the spiritual benefits of Zen Buddhism.
Moreover, with the concept of the Zen circle, we wish to serve meaningful meals here, for your mind as well as for your body. You might be surprised to find yourself nourished in both body and spirit as you take a calming break from your busy pace. You will experience that by enjoying fresh veggies grown in the Zen garden, comforting, delicious meals, fruits and refreshments, by soothing music, your relaxing accommodations, and even by meditation.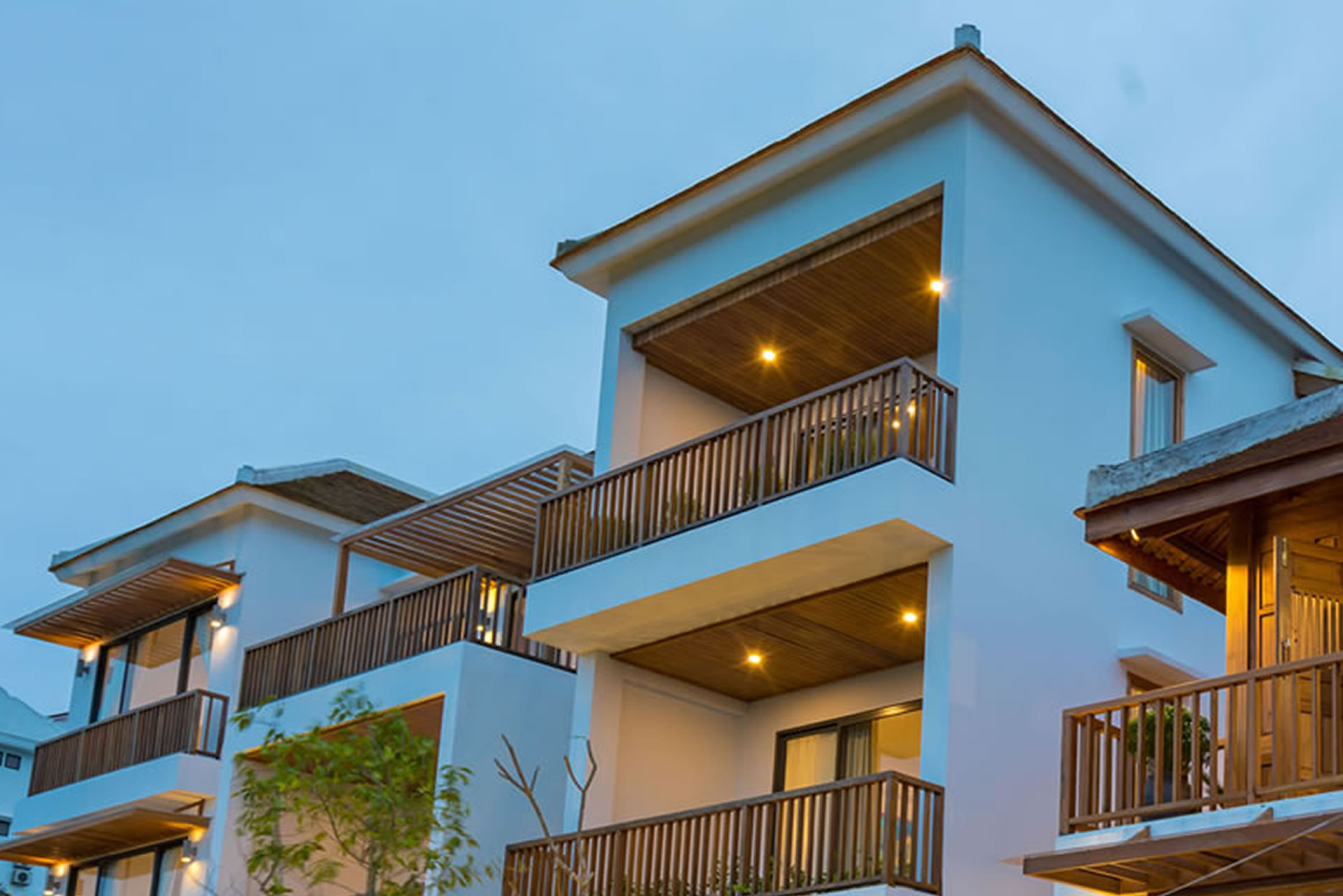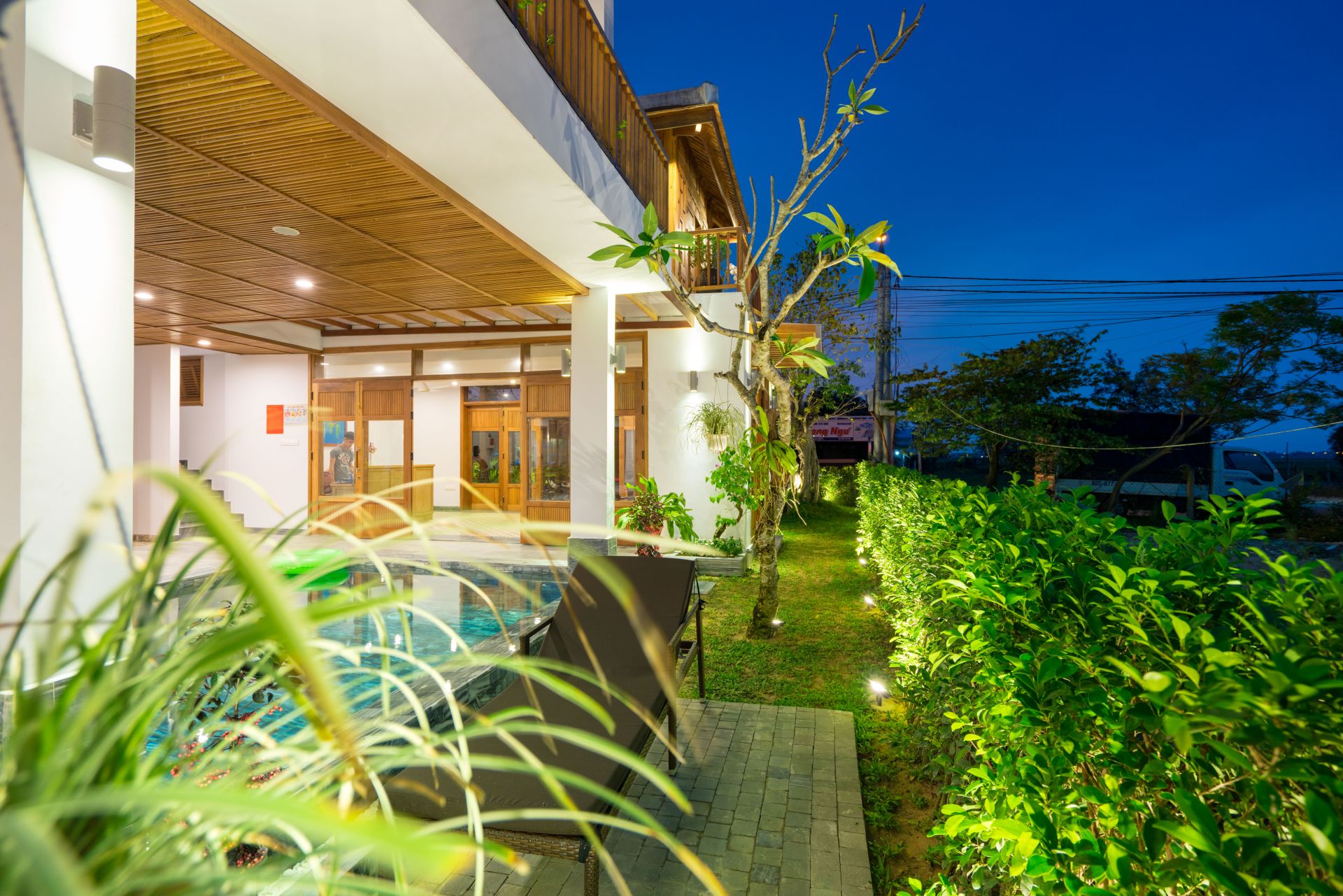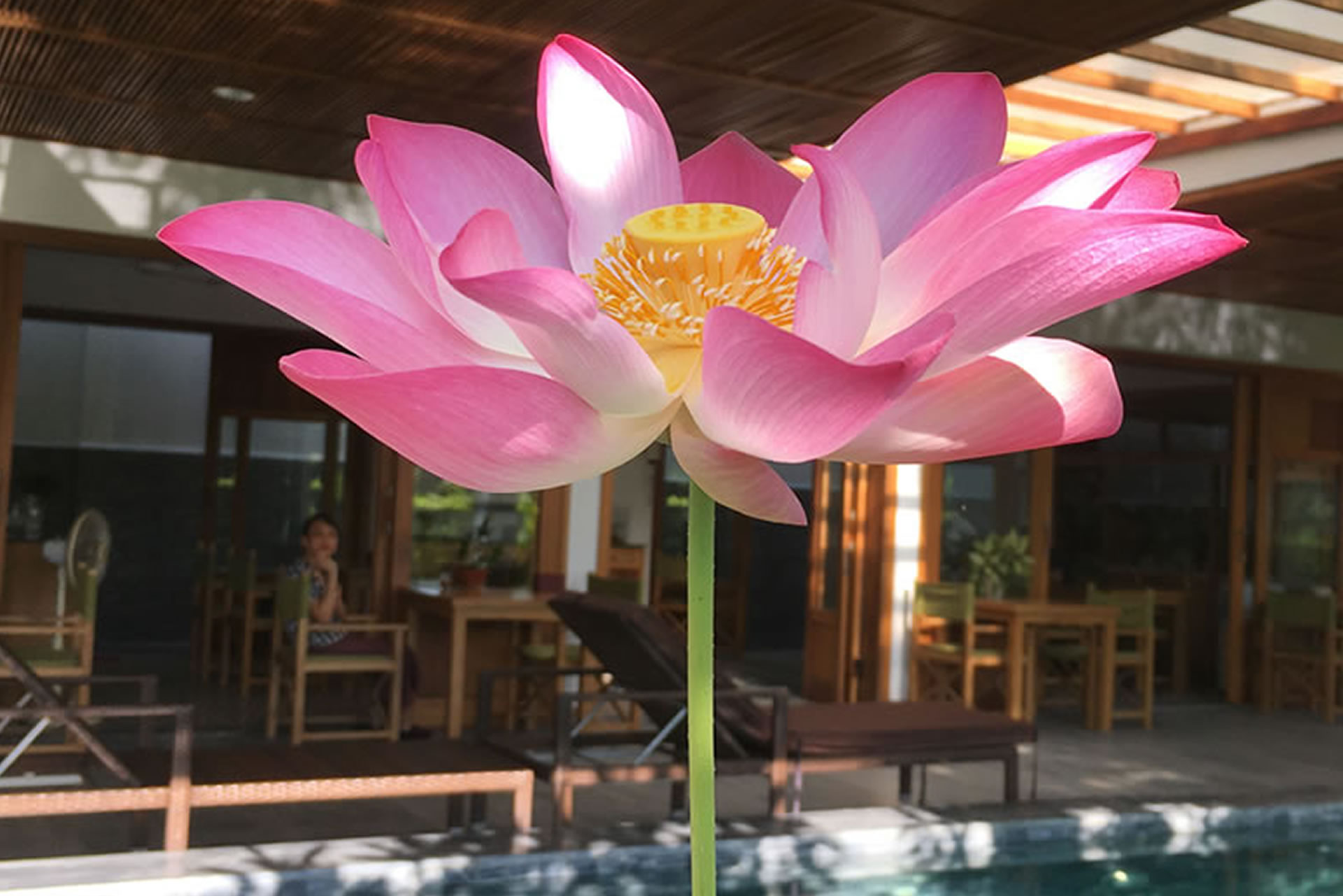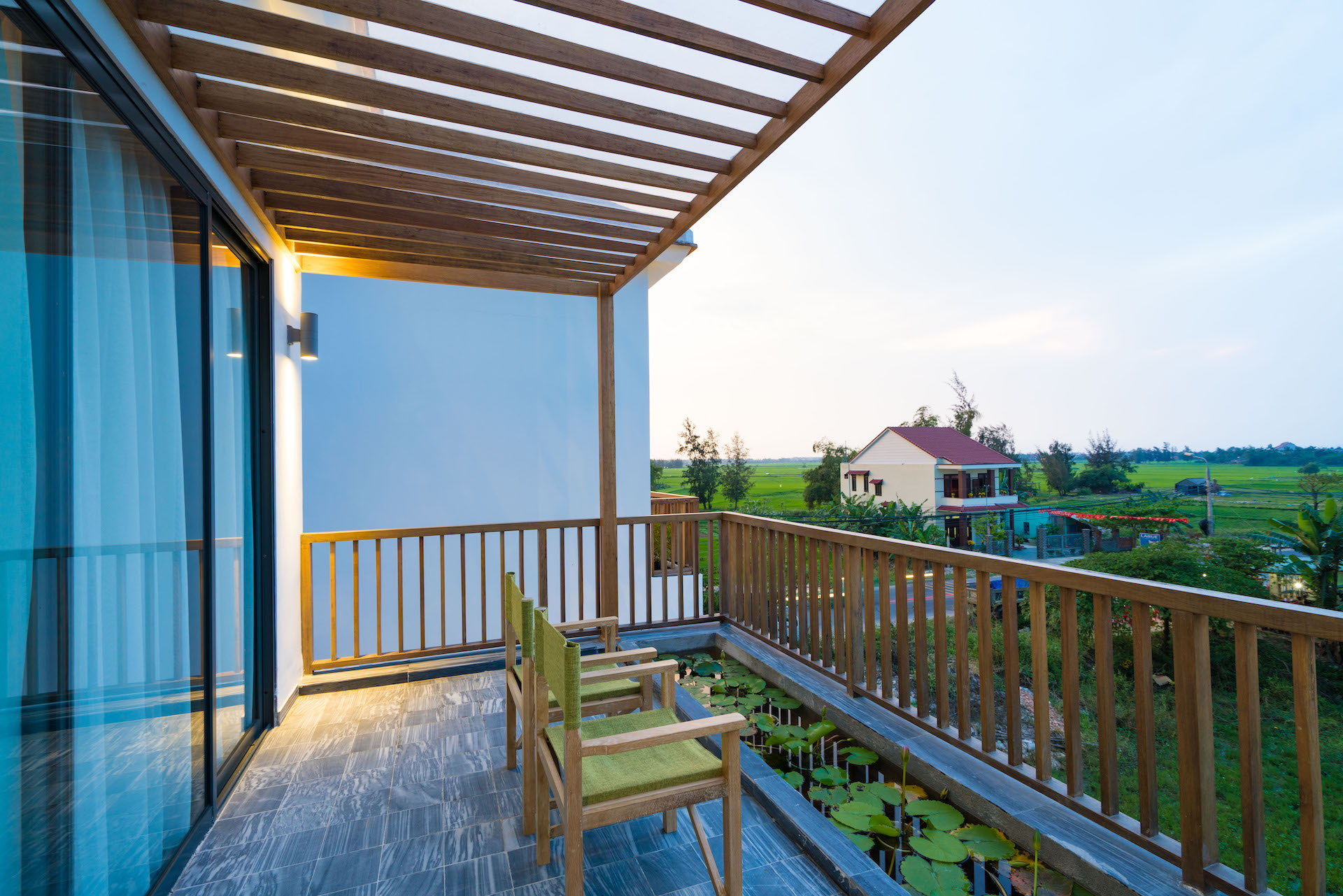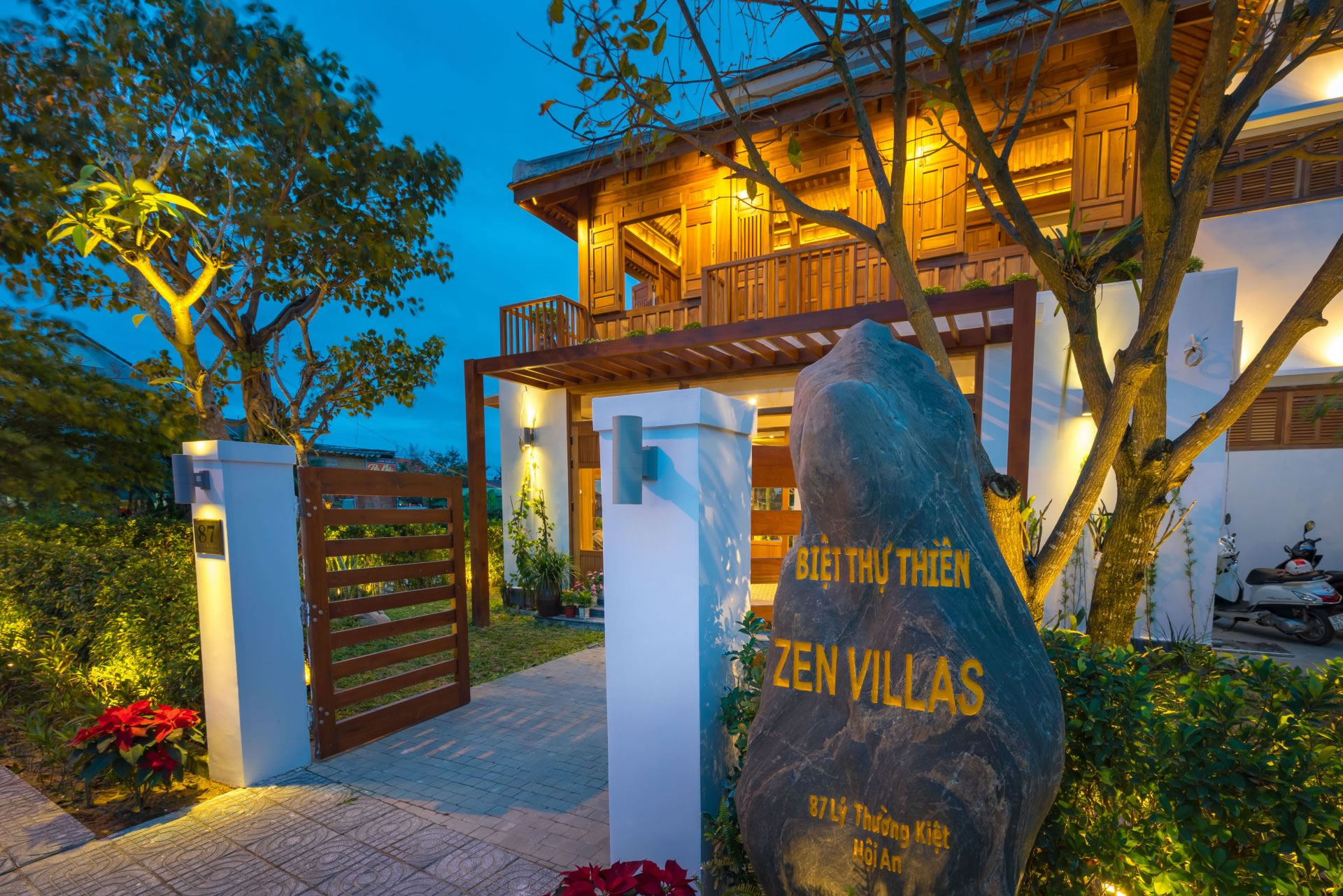 "HÃY AN TRÚ TRONG GIÂY PHÚT HIỆN TẠI"
You can almost see Tra Que Vegetable Village out your balcony, yet you are still within walking or bicycle distance from the ancient town center.
Only recently revealed, but Zen Villa Hoi An has melted the hearts of many world travelers and young people in Vietnam. With its prime location, 87 Ly Thuong Kiet Street, right in the heart of Hoi An city, Zen Villa is just 5 minutes from the The ancient town of Hoi An, which promises to be an ideal place to stay, discover your Hoi An tourism.
Zen Boutique Villa located on the edge of extensive scenic rice fields, yet still within walking or bicycle distance of the ancient town center.
It is of brand new construction, nine units in three blocks, built along traditional lines using beautiful tropical hardwoods and stone, yet incorporating such convience amenities, state of the art bathroom facilities, a lovely swimming pool covered by a wooden roof and the green fence around with chilly restaurant/café beside.